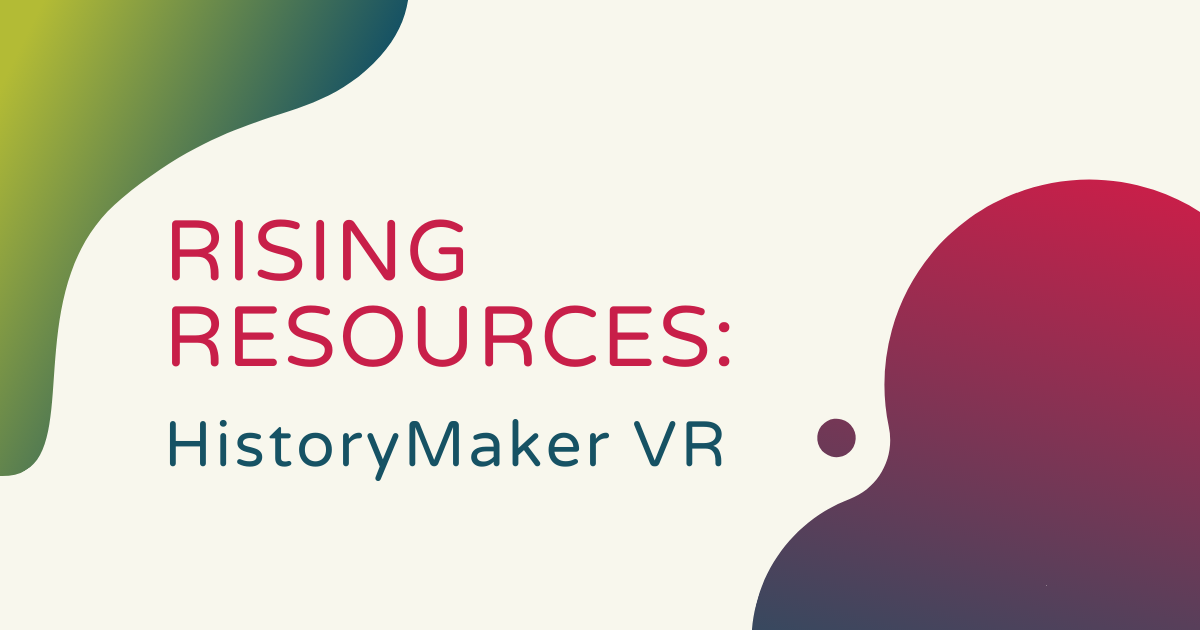 History might not be the favorite subject of some students, but combining it with learning experiences in VR could help make it more intriguing! There are a lot of virtual reality-based learning tools available to educators now and, in this latest Rising Resources post, we're going to tell you about another one that's called HistoryMaker VR. Not only can students explore key moments, events, and figures in history, but they can also use HistoryMaker VR to create their own virtual reality content, enjoying a much more engaging educational experience in the process. It works with one of the most well-known VR tools and even has a connection to the US Department of Education.

HistoryMaker VR can be used with Oculus Rift devices and virtual reality systems. It's ideal for students in middle or high school but, with the right support, it could be used with students who are a bit younger as well. The content can also be accessed on the Steam platform for any students or teachers who are familiar with that. Once they have access to the HistoryMaker VR environment, students can then embody the roles of any influential historical figures they may be learning about. They can design their character, create the scene, include props, write a script, and export the interactive VR content they create as part of class projects or assignments!

The virtual tool is free for educators to use and can be accessed anywhere there's an Internet connection. Students will have the chance to learn about and create content around eight significant and very diverse figures in US history. They are presented to students in chronological order with the first covering some of the earliest people and progressing forward from there. The list starts with Benjamin Franklin and Abigail Adams before moving on to Tecumseh, Abraham Lincoln, and Harriet Tubman. From there, students will then learn about Mark Twain, George Washington Carver, and Sonia Sotomayor to round out the diverse learning opportunities available within HistoryMaker VR.
Combining this accessible technology with important civics and history lessons can really help students start to build higher levels of excitement for this type of learning. Plus, by creating various bits of content themselves, they should instantly become more engaged in the important topics and events being discussed. The content matter, as you might expect, aligns with what students would likely be learning about in typical middle school or high school social studies classes, but also allows them the chance to explore it through a new medium -- virtual reality. Most notably for teachers as well as administrators and curriculum coordinators, the content within HistoryMaker VR is aligned to education standards and able to easily be integrated in pretty much any lesson.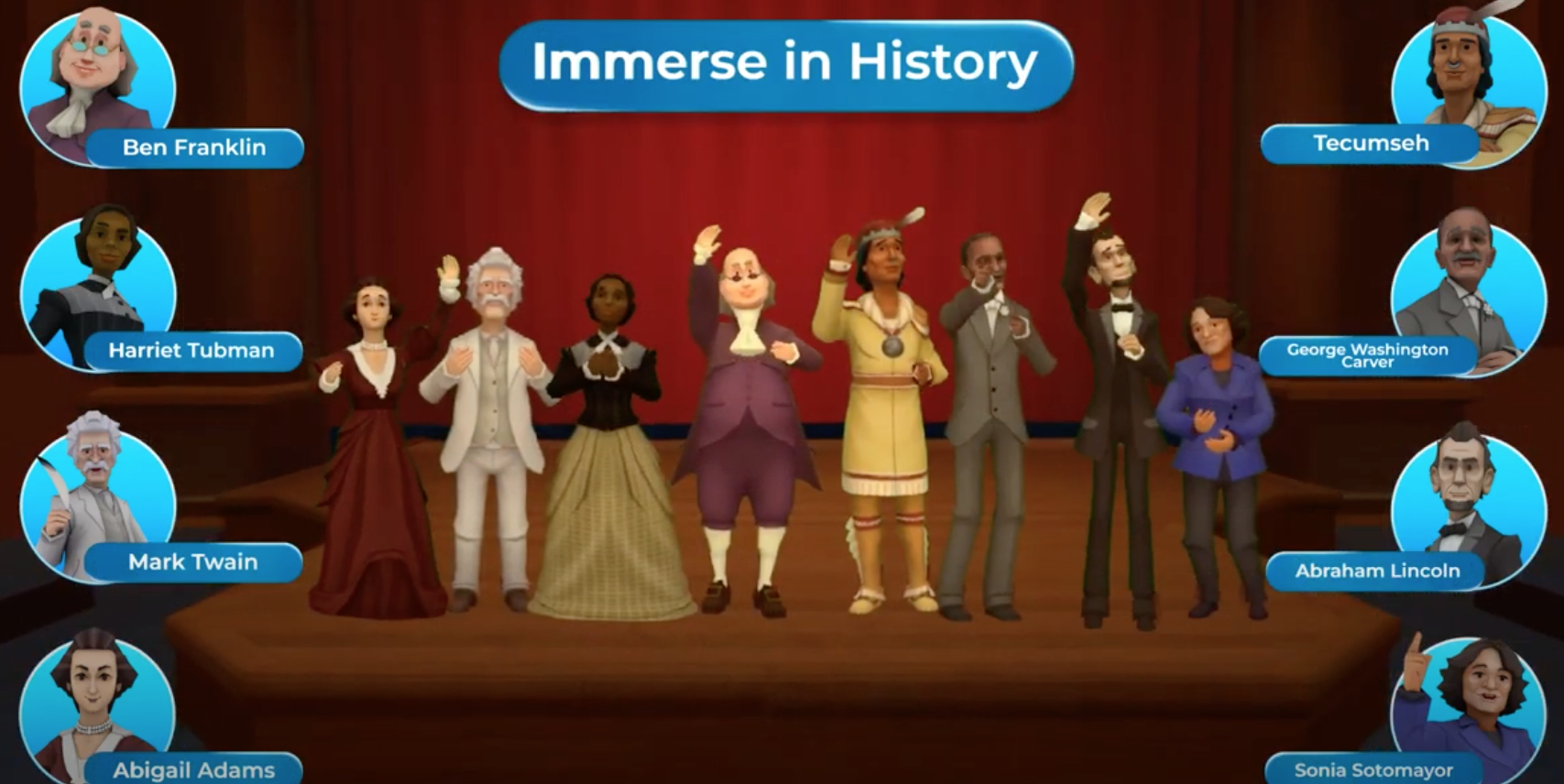 To use HistoryMaker VR, the Steam platform needs to be installed on student laptops or computers. It's available for Mac and Windows devices. From there, HistoryMaker VR can be downloaded and installed through the Steam website. After installation, teachers and students will be able to access the educational content and try some virtual demos since that should help them get the hang of things. There is an introduction section, a walkthrough, FAQ and troubleshooting, and sample exercises as well as lesson plans for educators to explore. HistoryMaker VR is definitely something that can be used in in-person learning as well as the virtual classroom and the helpful content found on the site can help teachers integrate it effectively and give students the chance to try something new.
HistoryMaker VR certainly has the potential to enhance the learning experience when it comes to hands-on content creation and understanding historic events. Students can truly immerse themselves in the past and learn a lot about what it means to create content using technology rather than simply consuming it. If it sounds like HistoryMaker VR might be a good fit for you and your students, we'd encourage you to check out their website to learn more. After that, be sure to browse our store for more EdTech tools that can help drive greater engagement and learning experiences in remote, hybrid, or in-person learning, including additional educational virtual reality solutions! Follow us on Twitter and Instagram for more!